International Webinar on Mizo Language : Status and Prospects
---
Department of Mizo, Pachhunga University is organising on 'International Webinar on Mizo Language : Status and Prospects' (Mizo Tawng : Dinhmun leh Hmathlir Zirhona) on 29 - 30 November, 2021 at 7:30 PM. Resource Persons are :
1. Dr. Rema Chhakchhuak, PhD (Linguistics), Previously Lectured at Beifang Ethnic University, Ninxia PR China and Former Principal, Higher and technical Education of Mizoram (HATIM), Lunglei (now in New Delhi, India)
2. Dr. Marina Ngursangzeli Behera, Research Tutor, Mphil Stage Leader. Oxford Center for Mission Studies, Oxford, United Kingdom.Associate Researcher, Pretoria University, South Africa. Editor of Peer reviewed academic journal 'Transformation'.
3. Dr. Laltleipuii, M.A. (Linguistics), Ph.D. (Linguistic), English and Foreign Languages University, Hyderabad. Assistant Professor, ICFAI University, Aizawl, Mizoram, India.
Webinar is sponsored by Human Resources Development Board, Govt. of Mizoram.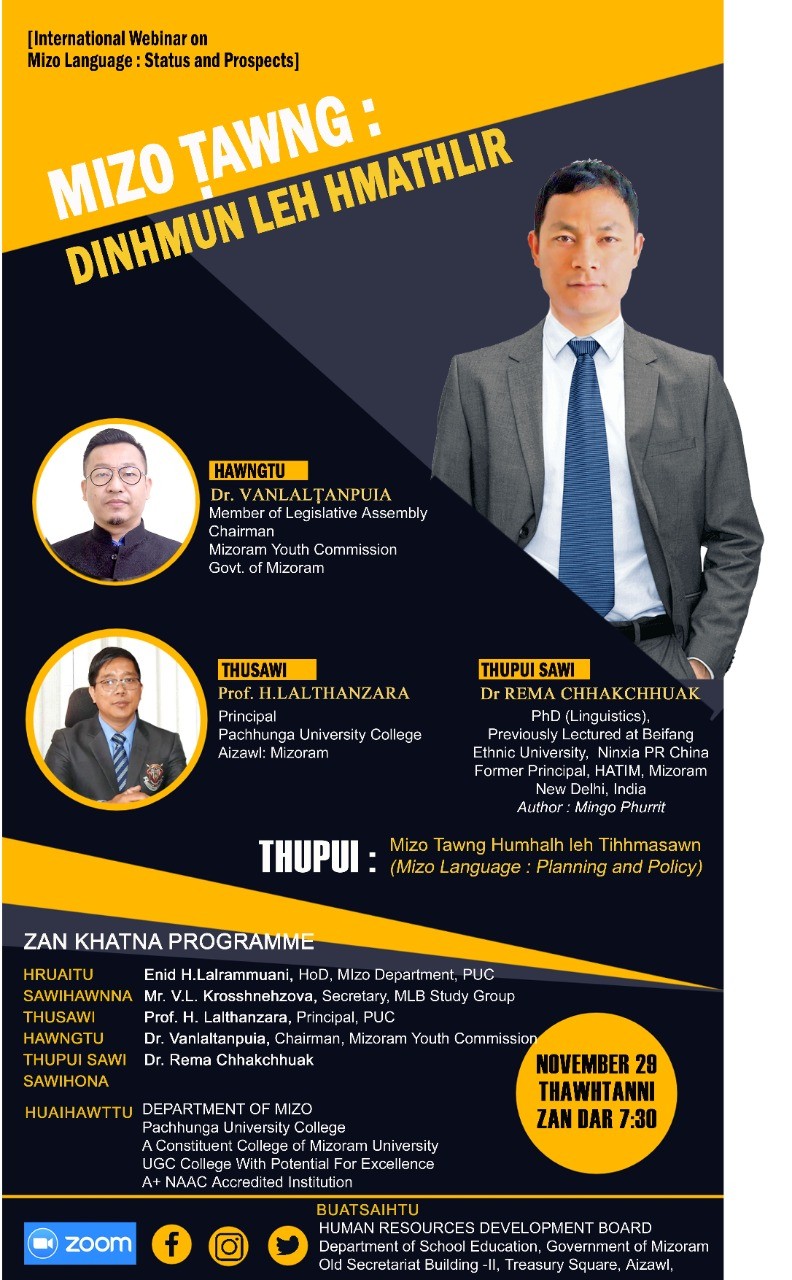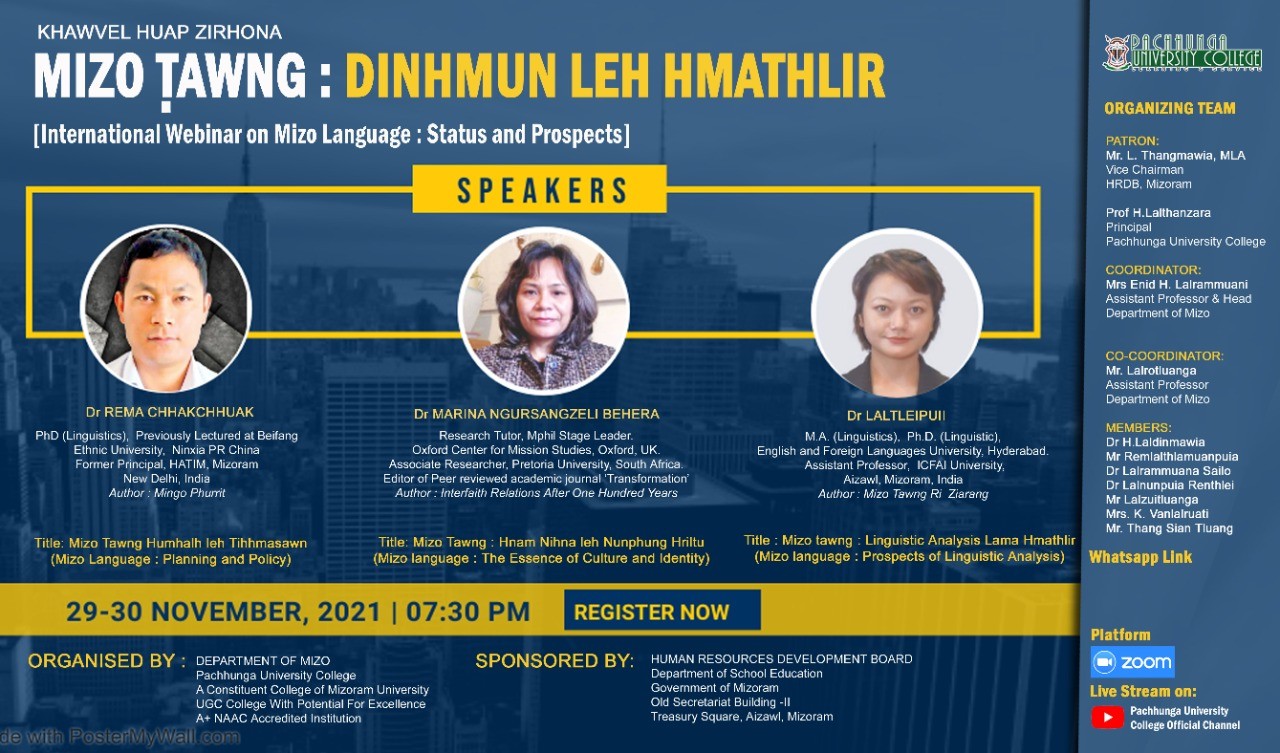 Attachment: