The Principal
---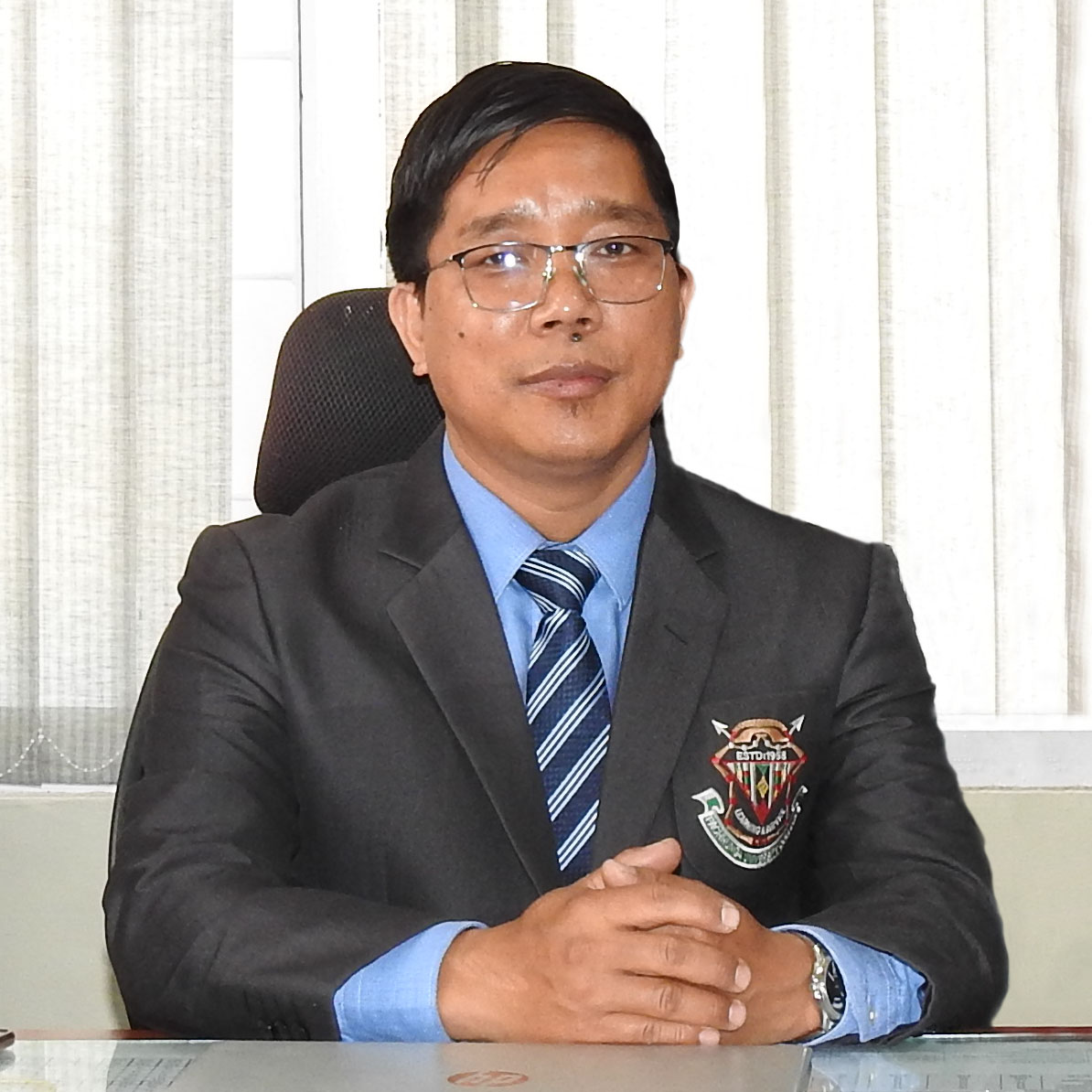 Prof. H. Lalthanzara
The Principal of the College Prf. H.Lalthanzara joined the college on 2005 as an Assistant Professor in the Department of Zoology, promoted to an Associate Professor in the year 2018 and become Professor in the year 2021. He assumed the office of the Principal of the College on March, 2021. He has a teaching experience of more than 15 years and a good research experience.
Educational Qualification:
Ph.D (Zoology) MZU
Area of Specialization:
Plant Ecology
Publication:
Research papers: 28
Projects & Collaborations
· Studies on Biodiversity of earthworms in Mizoram (UGC(NERO) Guwahati)
· Status survey of endangered species (Phyrei's leaf monkey, Great Hornbill and Blyth's Tragopan) at Lengteng Wildlife Sanctuary and Murlen National Park, Mizoram (E&F Dept., Govt. of Mizoram)
· Diversity, Distribution and Habitat selection by Pheasants in Mizoram (DST (SERB), New Delhi)
· Diversity, Distribution and abundance of Soil Macrofauna in shifting cultivation areas of Mizoram (UGC(NERO) Guwahati)
· Barcoding and Diversity Analysis of Earthworms of Northeast India (DBT, New Delhi)
Some important Memberships:
· Academic Council MZU
· Executive Council, MZU
· Member, State Board for Wetland Conservation Project, Govt. of Mizoram
· Member, State Board for Wildlife, Govt. of Mizoram
· Member, Nomenclature Committee, EF&CC Dept. Mizoram
· Secretary, Research Project Committee, PUC
· Life member, Mizo Academy of Sciences (MAS, formerly MIPOGRASS)
· Life member, Society of Earthworm Ecology & Environmental Research (SEEER), India
Other Details:
· Book published "Popular Birds of Mizoram", funded by IBCN-BNHS, Mumbai (2014)
· Co-authored Book "Current Trends of Biodiversity Research in Mizoram" 2016
· Served as Guest Editor of special issue of Journal of Environmental Biology (Scopus and WoS index journal) 'Recent Trends of Animal Research in Northeast India'
· Convened "International Conference on Recent Advances in Animal Sciences (ICRAAS)" funded by DST-SERB, DBT, NEC, MZU (6-8 Nov., 2019).
Attachment:
PRINCIPAL'S PROFILE.pdf