Report of the 8th Finishing School
---
The 8th Finishing School was held from the 1st to 10th July 2021 through online mode between 7:30 till 9:30 P.M. The Course Chief Co-Ordinator was Dr. David Zothansanga assisted by two Co-ordinators, namely, Prof. Rinpari Ralte,and Dr Lalropuii. The Coordinators were supported by a technical team from the Department of Psychology, Pachhunga University College.
The number of students enrolled was 54. The average number of participants in the sessions ranged from 45 to 50.
On the first night i.e. 1st July 2021, a brief inaugural function was held. Prof.Rinpari Ralte chaired the function. The Principal Prof H Lalthanzara inaugurated the Course and highlighted the importance of such course. Dr. David Zothansanga gave a description of the course content and Dr Lalropuii presented a report of the Finishing School 2020.
Due to time constraint and Covid-19 pandemic, the course was limited to nine classes. As done in the previous finishing school, Practical classes could not be included this year. Topics were selected carefully through the feedback received in the previous years. The themes of classes conducted and Resource Persons of the 8th Finishing School, 2021 were as follows:
DATE&TIME

DUTY

Resource Person

TOPIC

1/7/21 7:30pm

Opening (all)

Session 1- Dr. David Zothansanga

Mr Pratap Chhetri ,MIS

Communication Skills

2/7/21 7:30pm

Prof.Rinpari Ralte

Mrs Susan R.Ralte

Manners&Etiquette/Dress Code

3/7/21 7:30pm

Dr.Lalropuii

Dr.Vanlalthlana

Entrepreneurship Skills

5/7/21 7:30pm

Dr. David Zothansanga

Ms. Natalia Rosangliani Sailo

Awareness on General Aptitude&Reasoning Skills

6/7/21 7:30pm

Prof.Rinpari Ralte

Mrs. Julie Lalrinzami ,MJS

Legal Awareness

7/7/21 7:30pm

Dr.Lalropuii

Dr. Lalremruati

Decision Making Skills

8/7/21 7:30pm

Dr. David Zothansanga

Prof C. Lalfamkima Varte

Self-Awareness and emotions: Anger Management

9/7/21 7:30pm

Dr.Lalropuii

Dr.Juliet lalremmawii Ralte

Promoting Mental Health and Well-Being

10/7/21 7:30pm

Prof.Rinpari Ralte (Closing-all)

Prof.Zoengpari

Stress & Coping Skills
At the end of each session, feedback link was provided. Participants gave their feedbacks which were documented for future reference. The participants and the resource persons engaged in active discussions, which we believe is one of the indicators of the success of the 8th Finishing School.
The course came to an end on 10th July 2021. A short closing function was held and was chaired by Dr. David Zothansanga. The course report was presented by Dr. Lalropuii. The Chief Guest for the closing function was the Vice Principal. The Vice Principal, Dr. Lalbiaksangi Chawngthu in her closing message stressed upon the participants to make best use of the course and inculcate the various topics taught in their lives ahead. The session ended with a vote of thanks from Prof. Rinpari Ralte.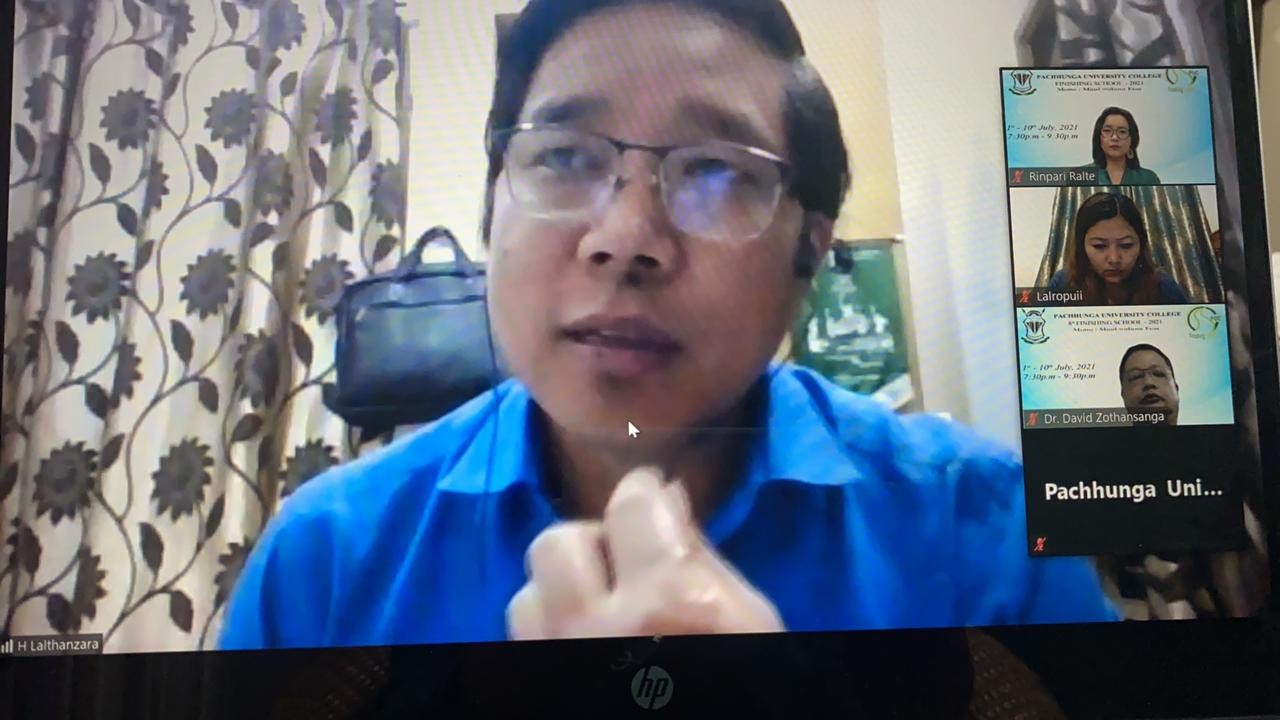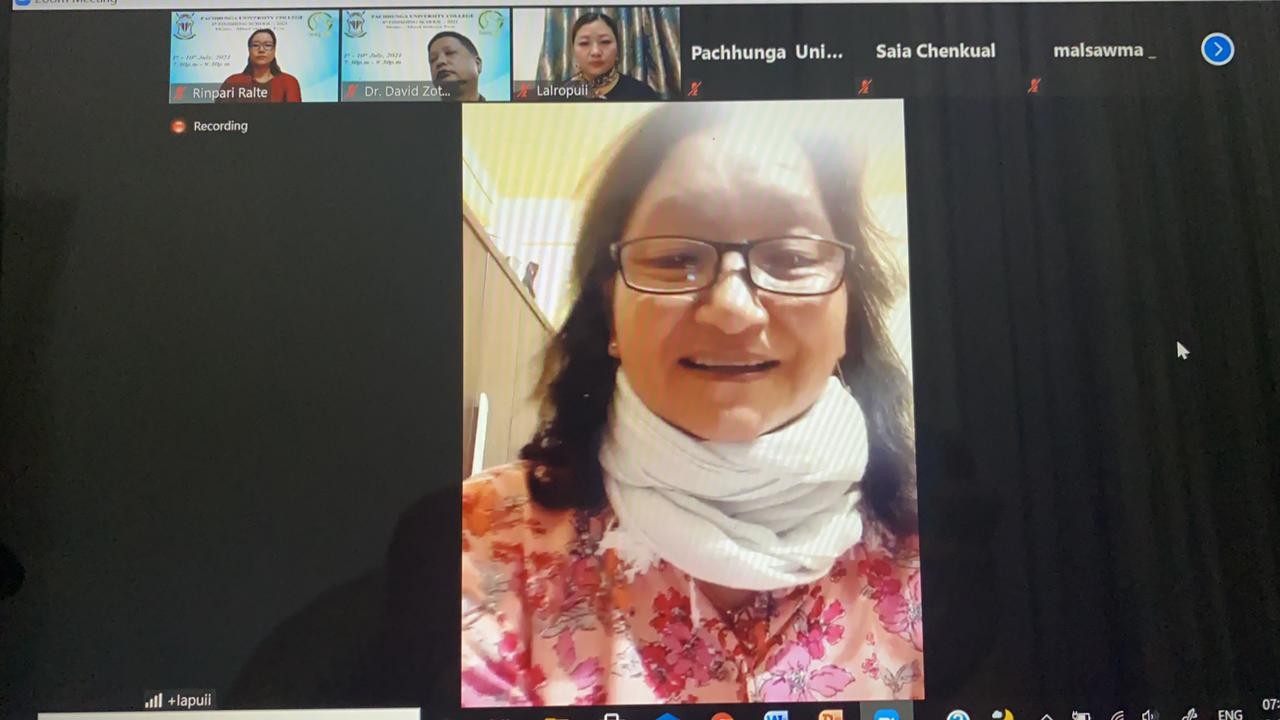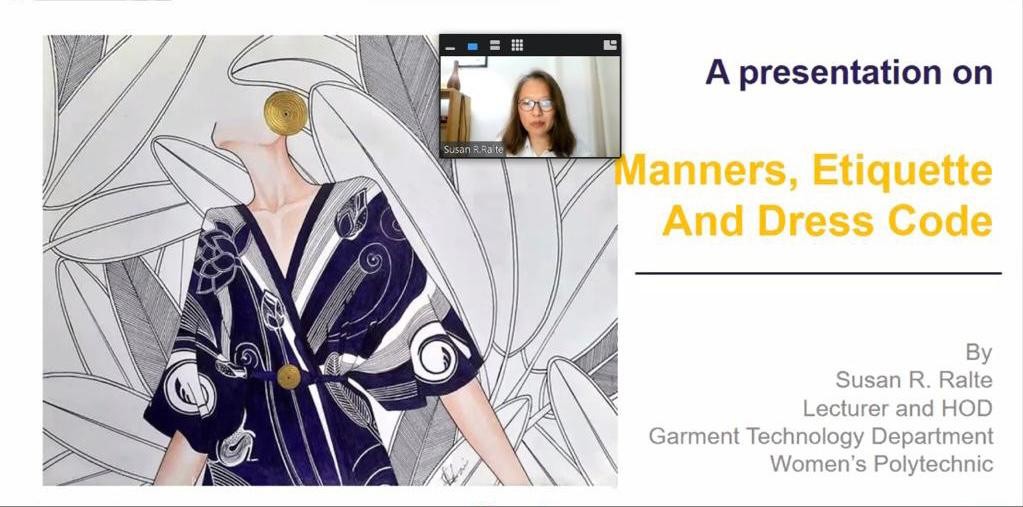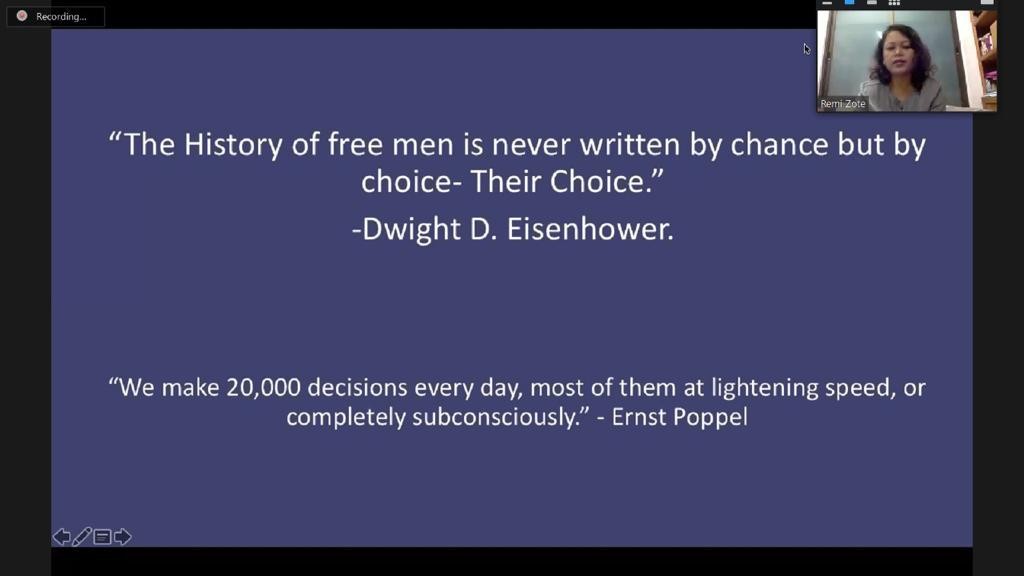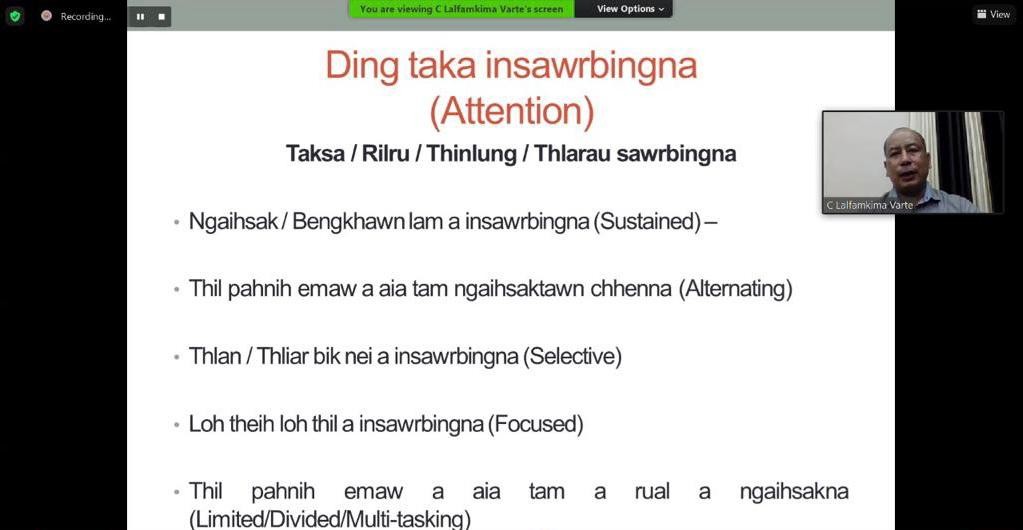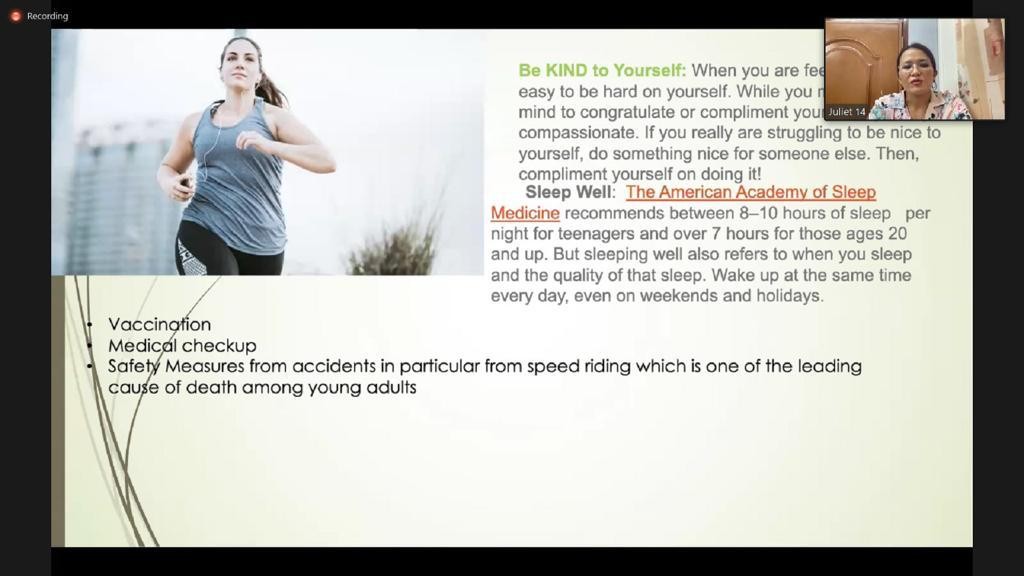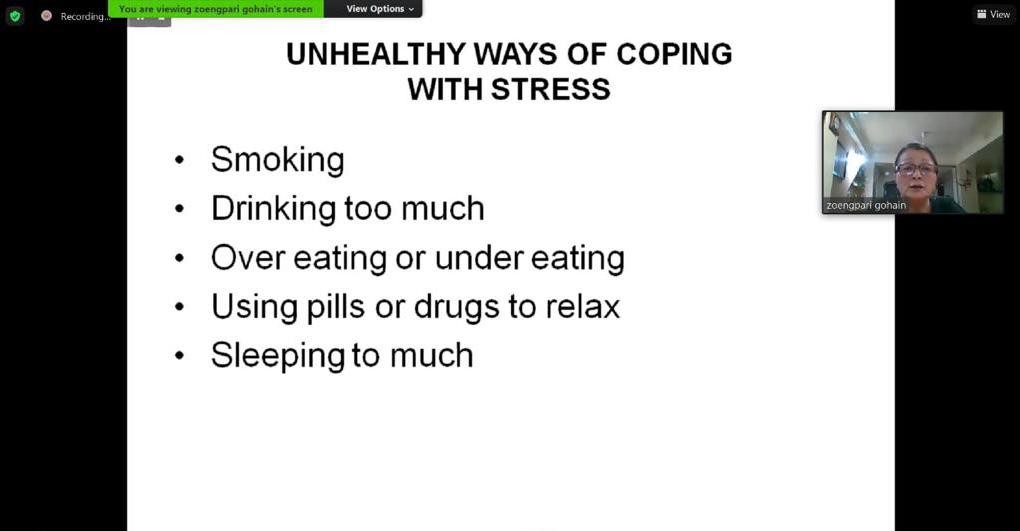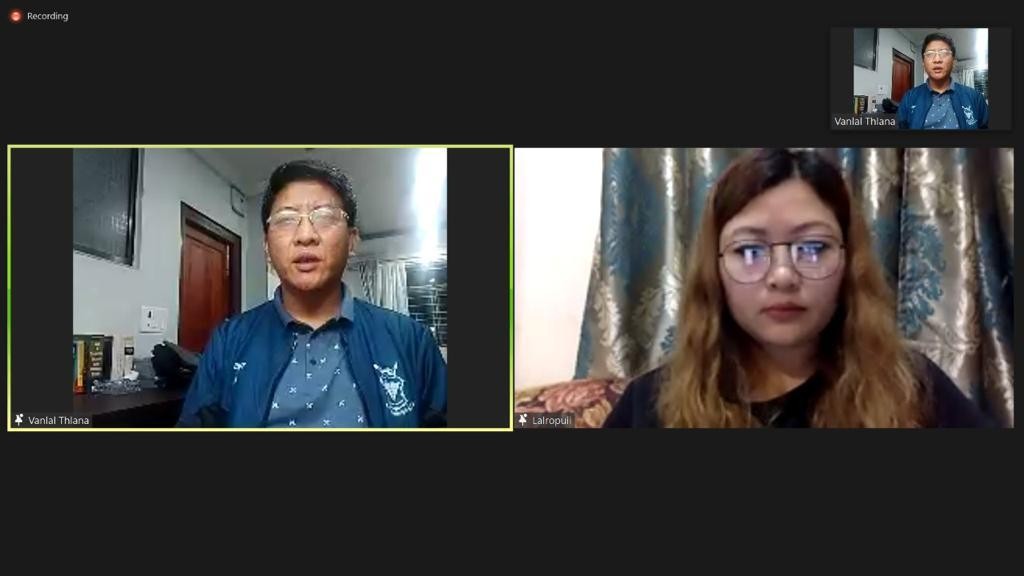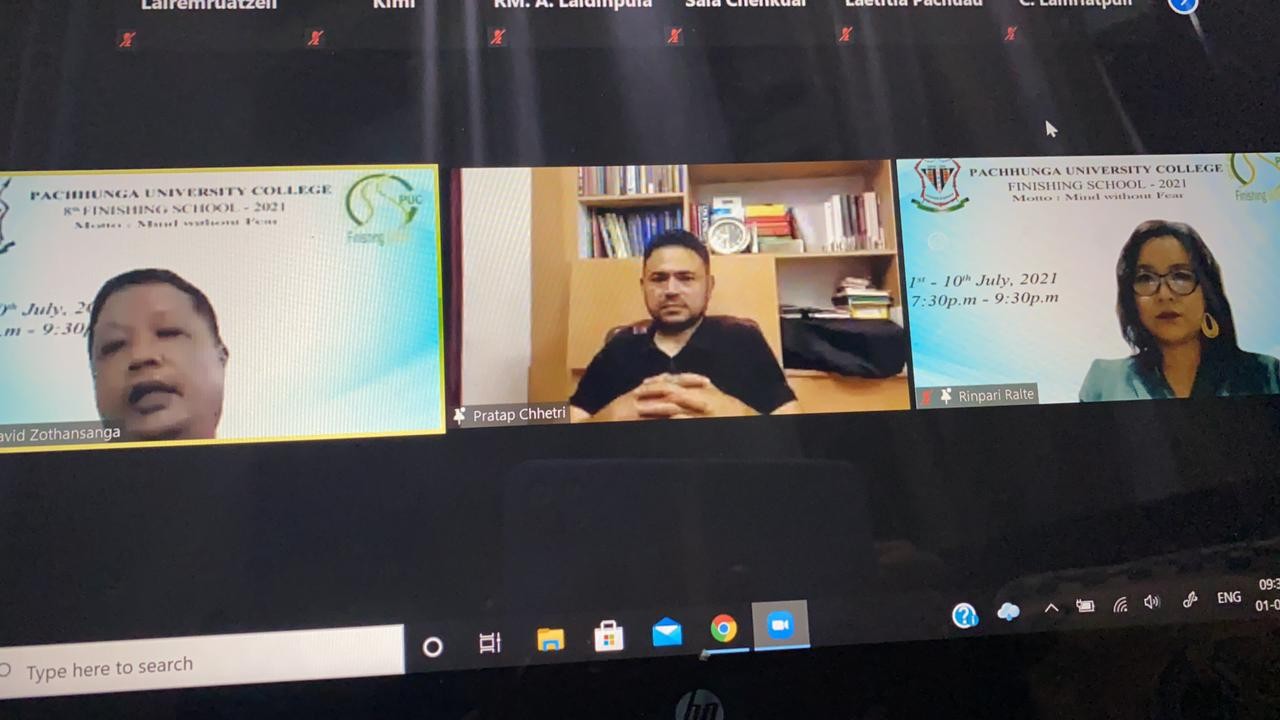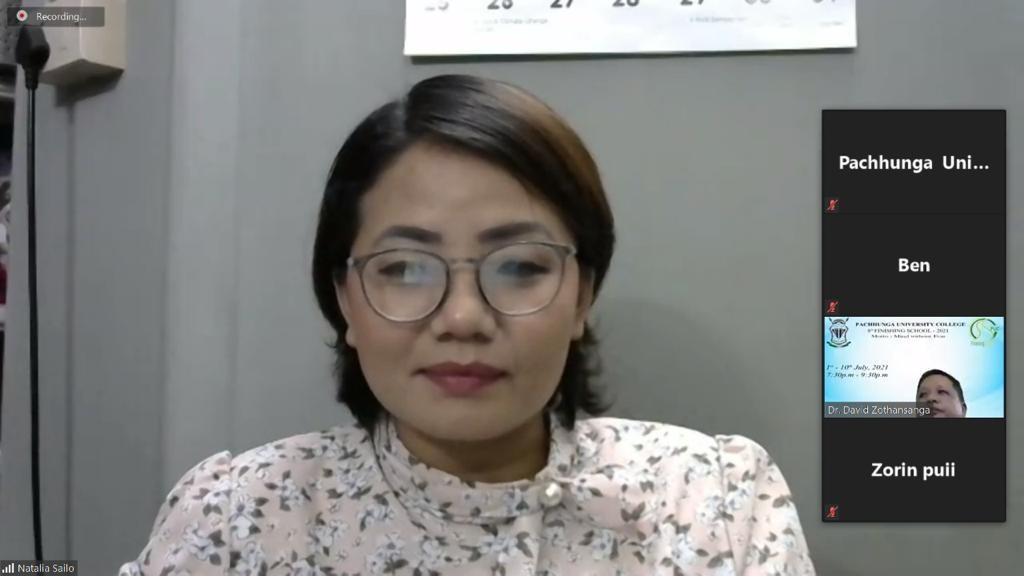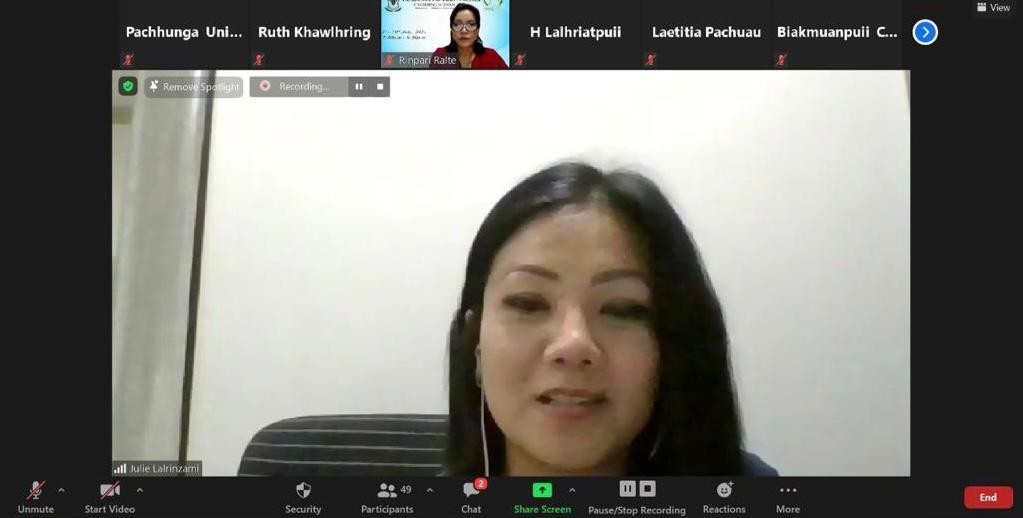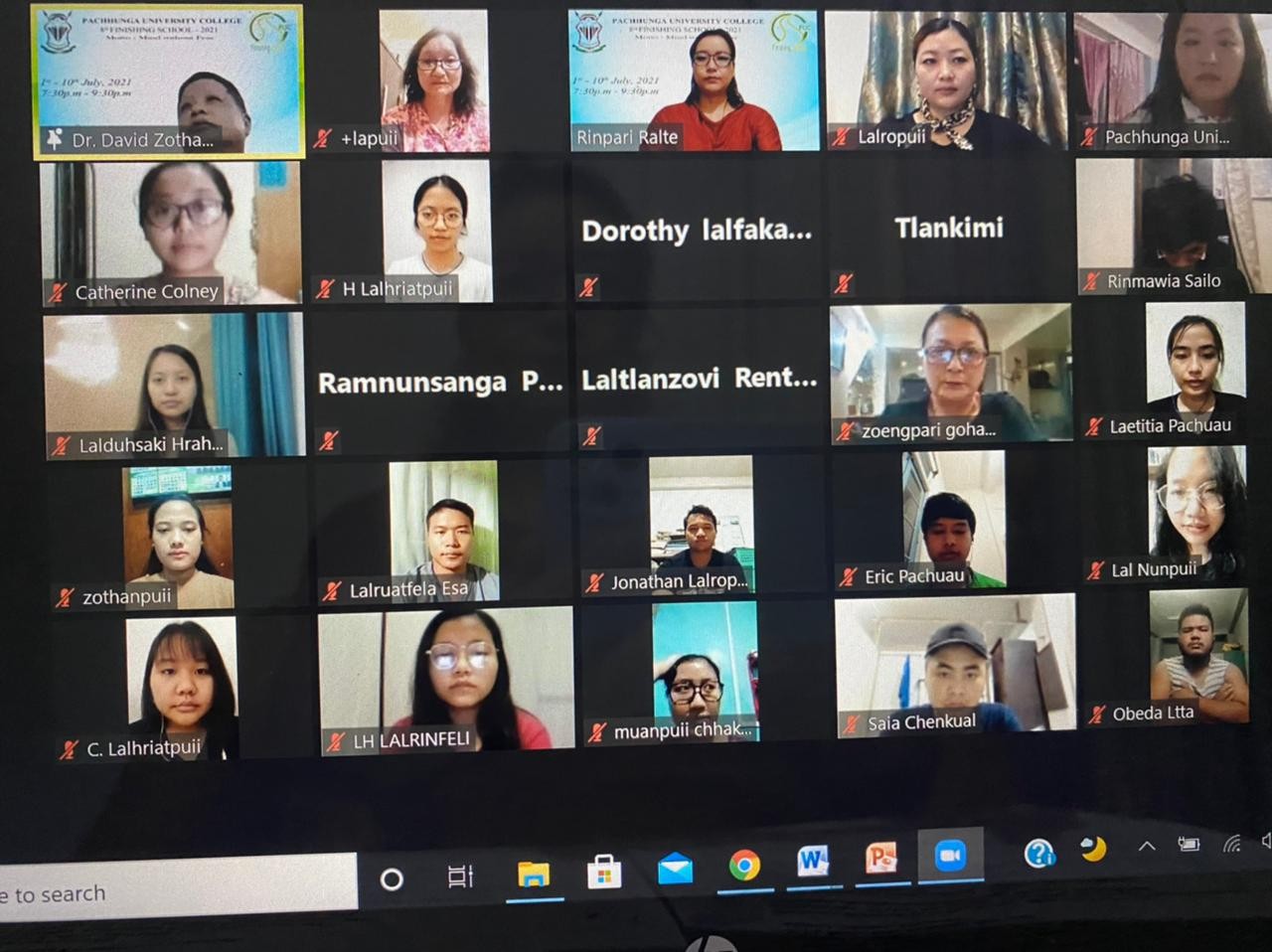 Attachment: